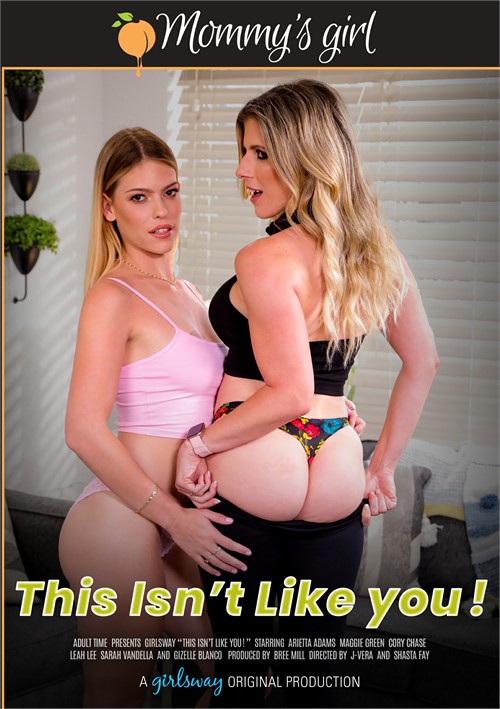 This Isn't Like You!
This Isn't Like You!
Girlsway
Synopsis:Arietta Adams and her stepmom Maggie Green are two aliens who are lovers on their home planet. Arietta and Maggie get frisky, admitting that even though their human disguises are itchy, having human sex is fun. They then playfully insist that it's crucial to their mission to discover the appeal of stepmom and stepdaughter sex. Cory Chase is restless. Her stepdaughter, Leah Lee, is concerned and asks her what's wrong. Cory reveals that she's having a midlife crisis, feeling like she hasn't accomplished much. Leah points out that there's still time for Cory to go out there and do things, so Cory becomes determined to have new experiences. Gizelle Blanco, an aspiring fashion designer, is in a bit of a pickle. She needs to submit her portfolio to get into a fashion design school but her model for the last design needed to bail on her! But that's when she's reminded that her busty stepmom, Sarah Vandella, would be MORE than happy to help! Gizelle wants this to be over and done with, though it seems like Sarah has other things on her mind!